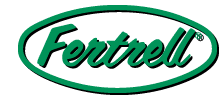 Stuart Farm is an authorized dealer for Fertrell animal supplements and soil amendments/fertilizers!!!
We use Fertrell's  Nurti-balancer, aragonite (calcium), and fish meal as part of our layer and meat bird feed mix and love the results. If the name Fertrell sounds familiar, you may have seen it in one of Joel Salatin's books…he uses their supplements in his animal feed as well. Please visit our blog post (coming soon!) about mixing your own poultry feed.
**We only provide on farm pick-ups; we do not ship any products.**
If you would like to order, please submit your order via the contact form below and we will get back to you with prices.
ORGANIC Fertrell Products     (all bags are 50# unless otherwise stated)
ANIMAL NUTRITION
Alfalfa Meal–feed supplement or fertilizer 3-2-1
Beef Balancer–growers and finishers vitamin and mineral mix
Cattle Choice 12-12–winter usage, 12%ca % 12%P
Direct-Fed Microbials–concentrated dry beneficial bacteria, mix in feed or top dress
Fish Meal–60% protein, high Omega Acids
Grazier's Choice–free choice mineral, contains DE and kelp, w/ or w/o copper
Kelp Meal–sun-dried, used to reduce stress, reduce cell counts in dairy, sea trace minerals
Nutri-Balancer–vitamin, mineral,and probiotic mixes
Dairy #1–used with mostly hay and little silage
Dairy #2–used with half hay, half silage
Dairy #3–used with mostly silage and little hay
Poultry–60#
Goat–10#; 50#
Sheep–no added synthetic copper; 10#; 50#
Swine Grower–probiotic and vitamin pre-mix, 60#
Sow Pre-mix–extra calcium and vitamins,
Redmond Conditioner–50 minerals that are ready for livestock utilization
Rumi-Cult 4X Gold Label–enzymes to enhance digestion of fiber and grains, 12.5#
SOIL AMENDMENTS. FERTILIZERS, INSECT/DISEASE CONTROL
Greensand–30+ trace minerals, help loosen clay soils, 0-1-7; OMRI, 10#; 50#
Holly Care–for blueberries and acid-loving plants, with kelp meal, 4-6-4; 10#; 50#
Midwest Lawn Special–5-3-4 blend for Midwest soils
Potting Soil— seasonal, contains manure, Aragonite, bone char, greensand, sulfate of potash; 2.8 cu.ft.
Redmond Clay–Bentonite clay for internal and external usage, 10oz
Redmond Real Salt–food grade, 25#
Surround WP–OMRI, repels insects and reflect heat from sun, .5#/1gal water application; 25#
Yeast–50#
NON-ORGANIC Fertrell Products
ANIMAL NUTRITION
Aragonite (calcium)–Raw for field application  –Dry food grade (good for poultry)
Black Walnut Hull Powder–natural wormer, 1#
Crab Meal–Feed Grade
Diatomaceous Earth–insect control in grains, animal de-wormer; 2#; 50#
Fish Meal–non-organic, 60% protein, high Omega Acids
Granite Grit
Horse Nutri-Balancer–10#
Invigorate Supplement–vitamins, trace minerals, direct-fed microbials, for times of stress, all livestock; 5#
SOIL AMENDMENTS. FERTILIZERS, INSECT/DISEASE CONTROL
Berry Mix–for strawberries, blueberries, brambles, has zinc and boron; 5#; 50#
Bio-Hume 12% Humic Acid— stimulates microbial activity, transforms insoluble nutrients into useable ones; 1gal ; 5gal
Blood Meal–repels varmints, medium to slow nitrogen release
Cottonseed Meal–6-2-1 side dress for plants, nitrogen for acid-loving plants
Earth Friendly All Purpose Fertilizer–for garden, crops, pasture, 5-5-3
Feather Meal–slow-release nitrogen source, 13-0-0
Green Potash–greensand and sea algae, 0-0-15
Gypsum–CaSulfate
Kelp Meal–non-organic, 10#
Menefee Humates–rich, humus-based soil conditioner
Milky Spore–control Japanese Beetles, apply annually for 3 years; 10oz
Peanut Meal–medium release nitrogen, 8-1-1
Rose Food–slow nitrogen release, sulfate of potash & magnesium increase flower numbers, strengthens bloom color, 4-2-4; 10#; 25#; 50#
Soil Mineralizer–Aragonite, Greensand, Gypsum, Sea Algae,and trace minerals
Super K 3-4-7–for high potassium and vegetable growers especially vine crops
Super Lawn and Garden–slow release, 3-2-2, comparable to a chemical 15-20-35; 10#; 50#
Super N–multipurpose plant food, 4-2-4; with or without zinc and boron
Tomato Grower–1.5#/10′ row, 3-4-7; 5#
Vegetable Blend–1.5#/10′ row, 5-3-4; 5#
Worm Castings–equal N, P, K plus magnesium and calcium; 30#
Zinc–36%
To keep shipping costs down, we need to order 20 units at a time.
Prices may change without notice and do not include sales tax.
For price inquiries, please fill out the contact form below and we will get back to you as soon as possible.  Please include the item(s), quantity, and product size (ex. 10 lb or 50lb),  you would like a price for.
Please allow a few days for a reply.