Or maybe I should say my listening list.
We're in full swing production mode and as much as I'd love to make time to sit back with a book in hand, it just isn't happening.  But listening to a book? That I can do!
If you saw my 3 favorite books post, you already know most books I recommend are farm-related.  These new books are more food-related and cover everything from eating for your health to learning why you're hungry after eating a whole bag of chips.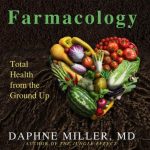 Farmacology; Total Health From the Ground Up by Daphne Miller, M.D.
If you view your food as medicine or wonder if it really can be, this book takes a deep dive into how we really are what we eat.  How the food we eat is grown and produced can help us maintain our health or put us on the road to disease. Spoiler–it all starts with your farmer!!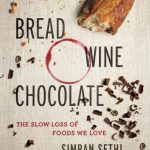 Bread, Wine, Chocolate; The Slow Loss of Food We Love by Simran Sethi
There's a slow and steady loss of diversity in the foods we grow and eat. With 95% of the world's calories coming from only thirty species, what happens when one becomes extinct. A world without wheat? Coffee? Beer? Chocolate? Is this possible or probable?  When the end goal is production, not preservation, we risk losing not only foods we love but foods that are a part of our traditions and cultures.
Find out how your chocolate and coffee are produced and what it takes to preserve yeast to make a particular beer. You'll look at your food in a whole new light.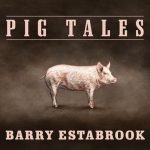 Pig Tales by Barry Estabrook
In three parts, this book covers the history, intelligence, and lifestyle of pigs, the commercial side of raising pigs, and the pastured model of raising pigs for pork. Learn how and why pigs were first kept, why pigs are smarter than dogs (and maybe your toddler), and how humanely raising pigs on pasture on a large scale is possible.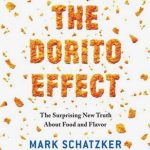 The Dorito Effect; The Surprising New Truth About Food and Flavor by Mark Schatzker
"In nature," Schatzker writes, "flavor never appears without nutrition". There's a connection between flavor, what our body intuitively knows it needs, and satiety."  If you've ever wondered why after eating a bag of chips or cookies you don't feel full or why peppermint tea has flavor added, this book answers those questions and more. The flavors we taste and smell impact our eating habits and food producers use this to sell cheap nutritionally deficient foodstuff.
The story of how Doritos came into being is the groundwork for every oddball food combination you can think of and how it revolutionized the food we eat. If you want a peek into why you eat what you do, this book is an eye-opener.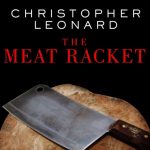 The Meat Racket by Christopher Leonard
This book hits the nail on the head as to what is wrong with meat production.  The author outlines how the Tyson family changed the way meat is produced around the world and what that means to farmers and consumers alike. The tales of contract farmers being bullied, cheated, and driven to bankruptcy by huge meat companies and the treatment of workers at the processing plants give a glimpse into what's really behind cheap meat.
Happy Reading!
Have a book you think I'll like? Let me know in the comments!