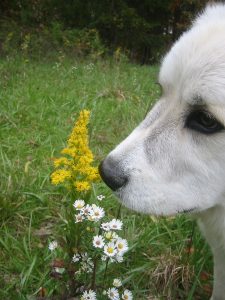 Before my life on a farm, I never remember saying "I'm too busy" very often.  I had a career that kept me busy, at times a work-out routine that was taxing, I worked all through undergraduate and graduate school, but I really don't remember telling people I couldn't do something because "I'm too busy".  Yet I found myself saying those words almost daily once on the farm.
Don't get me wrong, there is a lot of work to be done on our farm.  A. LOT.  Between normal household tasks, caring for and feeding animals, and trying to revamp our farm buildings to suit our needs, one thing we are never short on is work to be done.  I realized every time I spoke those words, my stress level would go through the roof.  I became overwhelmed, irritable, and often, just ready to quit everything.  If Fred so much as mentioned something that needed to be done, there was a chance I would just sit down and start crying.  I was just too busy and saw no end in sight.
Fred is always telling me, "there is always work to be done; it will get done eventually".  He loves to tell the story of his father telling them as kids they could get a tree house when all the farm work was done.   Fast forward to today–still waiting on that tree house.  Farm work is never done.  But here's the deal—I am a list maker, a planner, a scheduler.  I NEED to know what has to be done, when it will be done, and be able to cross things off a list.  That combined with those three stressful words coming out of mouth every day made me unproductive.   Why?  Because I believed I was too busy.  Too busy to go to dinner, to go to a meeting, to see a friend, to do anything that meant leaving the farm. Too busy to relax and have some down time to watch a movie or do a puzzle.  Sometimes it even meant too busy to stop what I was doing and eat.
If this sounds the least bit familiar, know you are not alone and there is a way to relieve the pressure of being too busy.  You don't have to start cancelling appointments, quit your job, or run away to live in the mountains.  All you have to do is say 4 simple words…is it a priority.
I don't remember if I heard it or read it somewhere, but I basically realized it wasn't that I was too busy to leave the farm to do something, or start a new project; it wasn't a priority.  That one word–priority–shifted everything.  I try to make sure "I'm too busy" never come out of my mouth now.  I am never too busy for anything.  I do, however, make things in my life a priority.  If I am invited somewhere or have an opportunity to take a class, my first thought is "is it a priority?"  If it is, I do it.  If it's not, I don't.  If I decline an invite it's always with, "I have other priorities I am focused on right now."  Is it semantics? Maybe.  But know what?  The number of times I get overwhelmed has dropped significantly.
When we tackle our to-do list, we do it the same way–what are the priorities?  Now, just because it's a priority does not mean it will get done right away or that it won't get bumped to the bottom of the list. Emergencies happen and the day can get completely turned upside down. But knowing my priorities I can focus on what needs to be done right now.  Now when I walk by the garden overrun with weeds, it's ok because that's not a priority. And when a friend asks me to lunch, I can say yes without feeling like I am slacking off because having some downtime with those I care about is also a priority.
So the next time you are about to say you're too busy, stop and ask yourself, "is it a priority?"  Taking that moment before you reply, you may be surprised what the answer really is for you.